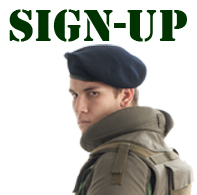 Alabama installations are done by Alabama Tech Army Member Security Camera installers like Ray Humphreys and his group at SCC and Electronics. Quote from Ray Humphreys, "
Quote From Ray Humphrey, "…we travel all over the state [Alabama] and some surrounding states. We are fully equiped to do the jobs for Camera Security Now in Alabama."
Tech Army Member-Installers work and reside in Birmingham. Montgomery, Columbiana, Hoover, Bessemer, Millbrook, Jasper, Piedmaont, Madison, Huntsville, Midland City, Loxley, Mobile, Semmes, and Theodore.
We are looking for more Tech Army Members.
More Alabama Installers Needed!
Fast Fact for Camera Security Now: The top Alabama Cities for Security Camera System installations are: Birmingham, Mobile, Montgomery, Huntsville, and Tuscaloosa.